As you plan ahead this year, we wanted to highlight some online medical marketing trends that you may want to implement to help grow your practice in 2018.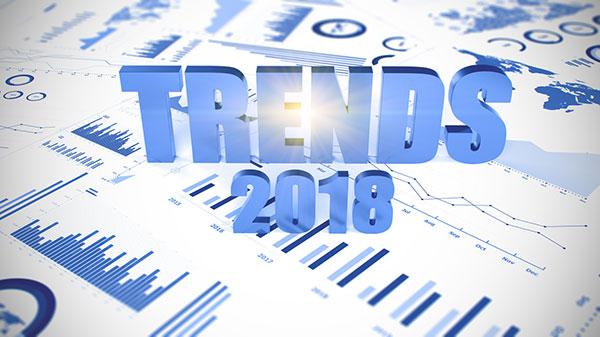 1. Digital marketing is overtaking traditional marketing.
No surprise here – patients are on the internet. The greatest growth is taking place in mobile apps, social media and digital ads. Check out these stats:
77% of patients use search engines prior to book appointments.
Search drives nearly three times as many visitors to practice sites, compared to visitors from other referral sites like Healthgrades or Doctoralia
44% of patients who research practices on a mobile device schedule an appointment.
Before the moment of conversion, patients typically search on symptoms and condition terms far more than treatments terms.
2. Patients Research Health
Today's patients do their homework before visiting a doctor. You've probably noticed this trend and it's not going away. In fact, patients not only research their conditions and treatment options on the internet but also take responsibility for their own health and the decisions that affect it. According to Pew Research:
One in three adults has gone online to figure out a medical condition.
72% of Internet users say they looked online for health information within the past year.
The most commonly researched topics are specific diseases or conditions; treatments or procedures; and doctors.
3. Ensure Your Practice Is Mobile-friendly.
If your site is not mobile–friendly, this should be the first thing you do! There's no question that it's full steam ahead on mobile marketing these days. Plus, Google's search algorithm preferences mobile websites first.
This means that Google will prioritize mobile content and use it to decide how to rank search results.
Why? Because Google knows that 69 percent of digital media time is spent on mobile.
4. Medical Advertising Is Increasing
If you have not yet dabbled with digital advertising, 2018 is definitely the time to do it. Leverage the ad-targeting tools that are available through Google and Facebook, such as location-based advertising.
Ad targeting will show your ads to the right users at the moment they're in your area of interest. You can experiment with different ads to see which ones perform better. Digital advertising is less expensive than you may think. Now is the time to start implementing digital marketing to help grow your practice in 2018.
5. Doctors Get Social.
With more than 2 billion people on Facebook, it continues to dominate social media use.
Connecting with patients and establishing relationships online allows you to build credibility and trust with the online community. Ask us how.
6. Medical Video Work
Video is a critical in the future of digital marketing. It's predicted that by 2019, video will represent over 80 percent of all internet traffic. You can also boost your SEO by adding video to your landing pages and website. Check out our stats about the use of video here.
Customers would be 4x more likely to watch a video about a product instead of reading about it.
Video drives a 157% increase in organic traffic from search engines
7. Talk Directly to Your Patient
Personalizing content to your patients is not only a nice to have, people are expecting it. Patients will be more open to content specifically tailored to their needs and where they are in the decision-making process.
In fact, Digital Marketing Institute reports that 66% of consumers say they are extremely or somewhat likely to switch brands if they feel like they are being treated as a person rather than a number.
This same philosophy is applicable to the doctor-patient relationship. Personalized content performs 42 percent better than non-personalized content.
Once setup many personalisation processes can be automated to improve patient engagement, satisfaction and referrals.
Maybe It's Time To Talk To Us
If you want to discuss any of these trends Your Practice Online can help you to help more patients.
Contact Mark Ryan - Call 1300 880 230 or contact us by filling the form here.