Fact: Everyone Doesn't See Your Facebook Posts!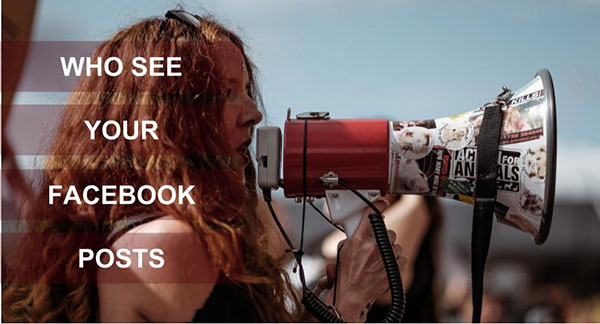 It may surprise you that not every single one of your followers is going to see your Facebook posts.
That's right, and it's a fact. Facebook algorithms actually dictate posts and priority, and they are constantly changing to show users what Facebook thinks is important to them.
With the most recent update to the Facebook algorithm, it's getting more and more difficult for your follows to see your Facebook posts.
Four Tips On Improving Your Facebook Exposure
Post engaging content
The more engagement you get from your post, the higher it ranks in Facebook's algorithm therefore increasing its organic reach through Facebook. Posts should be relevant to your business, but can also be funny or more personal.
Target your posts
Similar to Facebook ads, Facebook allows you to target your posts to a specific audience based on location, interest, behavior, and demographics. Using this feature can help more followers will see your post.
Use video
Your Facebook Live videos will get the most visibility, plus your followers will get notifications when you are live. Your Facebook Live should be long enough for people to join and comment.
According to Social Media Today, videos shared on Facebook have a 135 percent higher chance of organic reach than a photo post. Videos directly uploaded on Facebook typically get the second priority. Note: this does not include links to YouTube or your website, for the simple reason that Facebook wants people to stay in Facebook.
Boost your posts
Facebook is showing users fewer posts from business pages to encourage the businesses to pay for exposure. Boosting your Facebook posts is not expensive and can increase exposure to a broader audience. The main advantage is visibility. Boosting a post about a recent "Best Physician" award received by a doctor may not result in immediate increase in inquiries but it helps in increasing brand awareness in and around their practice location.
Boostable Posts
Types of Facebook posts which can be considered for boosting:
Complying Special offers
Free Seminars
Recent interview of doctor in media
Honors, Awards, and Accomplishments of doctor
Blog posts which are really useful for general public
Content that Answers Patients Questions
Announcements (Change in office hours, new office location, new service etc).
Your Practice Online can help you manage your Facebook account and boost posts to get the most visibility of your message to your followers.
Call us on 1300 880 230 to hear more and how we can help